Hydrogen start-up support

Matchmaker
We bring players together, create cooperation and work across industry and sector boundaries.

Start-up accelerator
We help turning ideas into pilot projects, developing scaling-up scenarios, enhancing strategies and to find funding.

Ecosystem-builder
We connect the dots in the value chain, physically and digitally, and think outside the box.

Think Tank
We provide market surveys, studies and ecosystem analysis to boost expert discussions about the European hydrogen economy.
Chances to take
Our events
Dec. 12, 2023
HYDROVERSE SPOTLIGHT #partner
Dortmund
That's in for you!
That's in for you!
That's in for you!
Our team
Dedicated to the success of H2 start-ups, fueled by passion for hydrogen.
It is our ambition to strengthen the innovative power of the European hydrogen economy for a climate friendly and defossilized future. We want to offer great services to our start-ups and partners. Our start-ups are our potential.


Frederik Dieckmann
Operations & Ressources

Dr. Aljoscha Frede
Corporate Ecosystem

Moritz Glettenberg
Strategy & Ecosystem

Susanne Goergens
Staff & Finance

Robin Ibing
Events & Projects

Carolin Nickel
Events & Projects

Marina Scheider
PR & Communications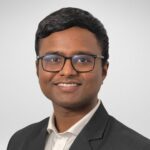 Yash Awatade
Working Student
Jobs
We are currently looking for a Hydrogen Community Manager / Project Assistant (m/f/d) and a Working Student (m/f/d) to join our team. You can find more information about the job offers under the following links.