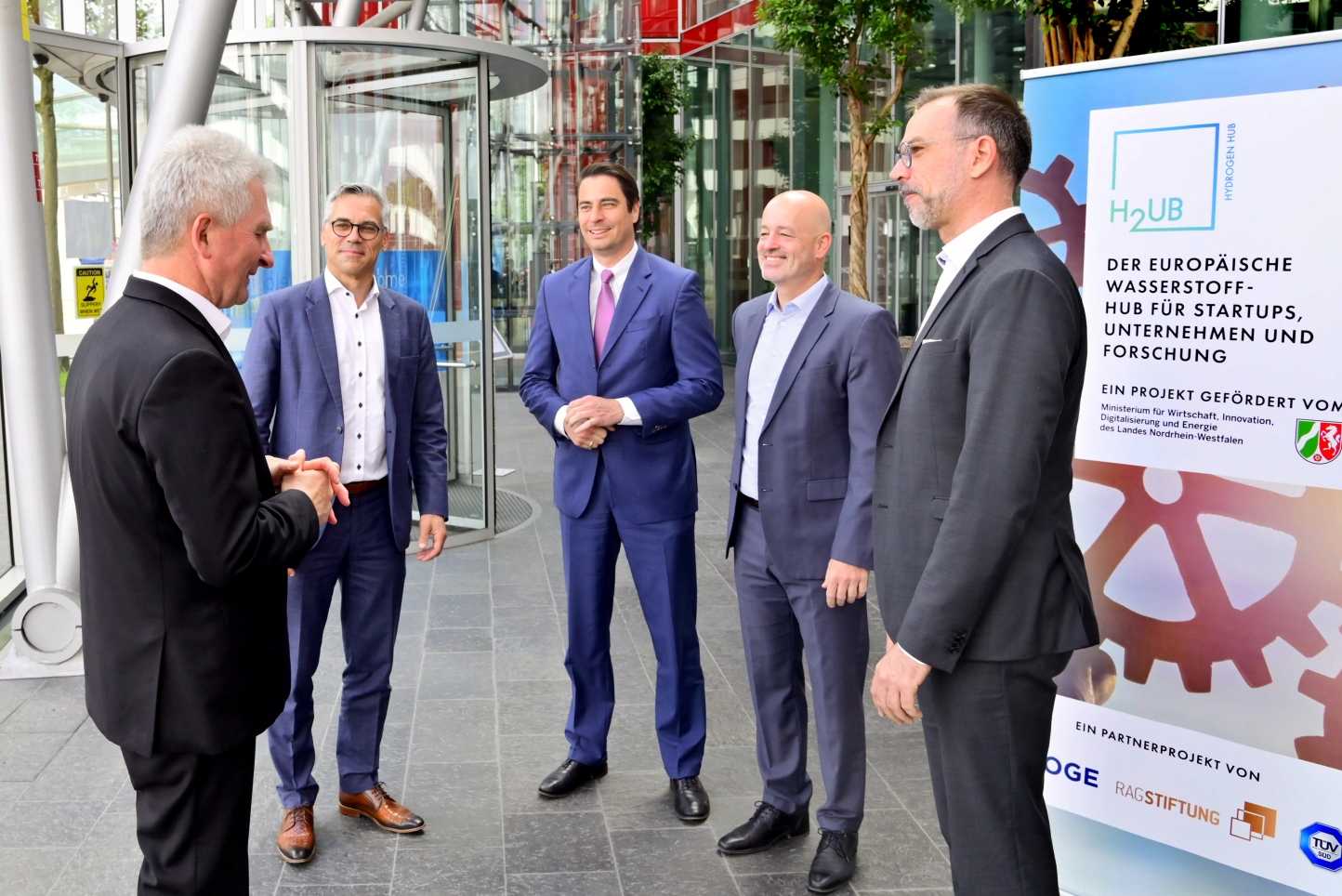 H2UB Supporter Map
Take a look at the #HYDROVERSE community: we are grateful for the close cooperation with our network and every new member that joins us.
#HYDROVERSE
Our shareholders
Shareholder
Open Grid Europe
OGE is one of Europe's leading gas transmission system operators. With a pipeline network spanning approximately 12,000 kilometres, they transport gas throughout Germany. Their geographic location makes them the central link for gas flows across the European single market. 1,450 OGE employees ensure security of supply. They make their network available to all market participants in a transparent and non-discriminatory way in line with market needs. OGE enables energy supply. Today and in the energy mix of the future.
The market ramp-up of the hydrogen economy in North Rhine-Westphalia, Germany and Europe needs to be accelerated. Therefore a hydrogen ecosystem should be established that covers the entire value chain by using innovative solutions from partners and start-ups. The H2UB is the ideal platform for this. The aim is to provide a strong impetus for the developing hydrogen economy and thus contribute to the market ramp-up and the achievement of climate protection goals.

Jörg Bergmann
Chairman of the Board of Management
Open Grid Europe
Website
Shareholder
RAG-Stiftung
The RAG-Stiftung is a private foundation that was established in 2007. At the beginning of 2019, the RAG-Stiftung took over the responsibility for financing the perpetual obligations of the German hard coal mining industry in the Ruhr and Saar regions and in Ibbenbüren. In addition, the RAG-Stiftung supports numerous projects in the areas of education, science and culture in order to promote progress in the former mining regions.
Essen and the Ruhr region are an ideal, central location for the H2UB. As the RAG-Stiftung, we expect our involvement to provide us with additional access to innovation and the opportunity to identify potential future investments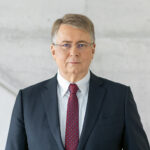 Bernd Tönjes
Chairman of the Board of Executives
RAG-Stiftung
Website
Shareholder
TÜV SÜD
Founded in 1866 as a steam boiler inspection association, the TÜV SÜD Group has evolved into a global enterprise. More than 26,000 employees work at over 1.000 locations in about 50 countries to continually improve technology, systems and expertise. They contribute significantly to making technical innovations such as Industry 4.0, autonomous driving, renewable energy and hydrogen technologies safe and reliable.
To successfully build a hydrogen economy in Germany and Europe, we need a vibrant culture of inventors, discoverers and developers. With the H2UB, we offer a professional interface and the best possible support for young companies, SMEs and research institutions across all hydrogen areas. As TÜV SÜD, we support the H2UB with our extensive know-how and decades of experience with hydrogen technologies in order to make technical innovations safe, reliable and marketable and thus establish the necessary trust into innovative developments.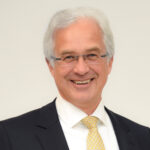 Reiner Block
CEO Division Industry Service
TÜV SÜD
Website

Shareholder
Deutsches Zentrum für Luft- und Raumfahrt / German Aerospace Center
DLR is the Federal Republic of Germany's research centre for aeronautics and space. They conduct research and development activities in the fields of aeronautics, space, energy, transport, security and digitalisation. The German Space Agency at DLR plans and implements the national space programme on behalf of the federal government. Two DLR project management agencies oversee funding programmes and support knowledge transfer. Climate, mobility and technology are changing globally. DLR uses the expertise of more than 55 research institutes and facilities to develop solutions to these challenges. More than 10,000 employees (as of February 2021) share a mission – to explore Earth and space and develop technologies for a sustainable future. In doing so, DLR contributes to strengthening Germany's position as a prime location for research and industry.
To establish a green hydrogen economy, many questions still need to be answered. That is why it is important for players from science and industry to cooperate closely. In this way, they can jointly develop marketable technologies and new business concepts. The H2UB is a hub for research, start-ups and companies concerning hydrogen technologies and applications. Start-ups also have an entrepreneurial spirit and use scientific findings for their solutions in the hydrogen economy. DLR contributes to this with its research expertise along the entire value chain: from the production of hydrogen to its use. In this way, participation in the H2UB helps us to bring innovative solutions for a sustainable future into application.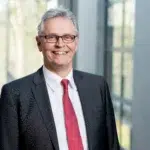 Prof. Dr. Karsten Lemmer
Executive Board Member for Innovation, Transfer and Research Infrastructure
DLR
Website
Become Partner
Our trusted partners
Advanced Partners
Advanced Partner
CGI Germany
Founded in 1976, CGI is one of the largest providers of IT and business process services in the world. Today, they have 91.000 employees at 400 locations in 40 countries. CGI offers holistic, scalable and sustainable services for 21 industries – globally supported and locally implemented. Their portfolio includes top-level IT and business consulting, systems integration, managed IT, business process services and intellectual property.
Hydrogen is teamwork and needs innovation and digitalization for a fast and effective market ramp-up. At CGI, we look forward to supporting the H2UB through our Unicorn Academy (the CGI Matchmaking & Scaling Startup Program) and with our network of global digital transformation experts.
Thomas Roth
Senior Vice President & Business Unit Leader, Germany West
CGI Germany
Website

Advanced Partner
ESSEN ECONOMIC DEVELOPMENT AGENCY
As economic development agency of the city of Essen, the EWG promotes entrepreneurial commitment and offers a central contact and service platform for the economy. A dedicated team coordinates the H2 market ramp-up in Essen, supports the implementation of H2-projects and connects suitable partners. The EWG accompanies business through all stages of settlement and integrates new settled companies into the broad network of the energy capital.
Together with the H2UB, we want to connect companies from the energy capital Essen with international start-ups in an even more targeted manner, uncover synergies and jointly drive the H2 market ramp-up with innovative technical solutions and business models.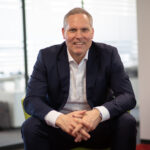 Andre Boschem
Managing Director
Essener Wirtschaftsförderungsgesellschaft mbH
Website

Advanced Partner
Westenergie
Westenergie AG, with its headquarters in Essen, is the biggest energy and infrastructure provider in Germany and the largest subsidiary company of E.ON SE. The Westenergie Group's distribution system operators cover a 37,000 km long gas network. The electricity grid managed by the group covers a network around 196,000 km long — enough to lap the world five times over. With the provided infrastructure, the Westenergie Group ensures an energy supply to millions of households in North Rhine-Westphalia, Rhineland-Palatinate und Lower Saxony — not only with electricity and gas, but also with water and broadband internet. With approximately 10,000 employees and around 1,400 municipal partnerships, the company makes a significant contribution to shaping a climate-neutral western region in Germany. Included (amongst others) in the Westenergie Group's portfolio is Westnetz GmbH, Westenergie Netzservice GmbH as well as Westenergie Metering GmbH.
Hydrogen will be an essential energy source for a climate-neutral economy in Europe, Germany and especially in industrially strong regions like ours in North Rhine-Westphalia. That is why I am pleased that Essen, as the energy capital of Europe, now also locates a platform to accelerate the development of climateneutral hydrogen – the H2UB. As Westenergie, we are proud to be a founding partner. Together we will drive the development of the hydrogen economy in the Ruhr region and across regional and national borders.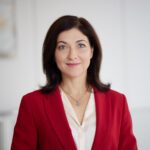 Katherina Reiche
Chairwoman of the Executive Board
Westenergie AG
Website
Become Partner
Pro Partners
Pro Partner
Brockhaus Hydrogen
BROCKHAUS Group is a family-owned company founded over 150 years ago with roots in steel production, now a world class leader in precision measurement and environmental technologies and a manufacturer of Alkaline water electrolyzers. The focus of BROCKHAUS HYDROGEN is to accelerate GreenHydrogen as a safe, reliable and affordable solution with the help of BLUECUBE, a highly efficient electrolyzer with a low environmental footprint.

Pro Partner
Digital Campus Zollverein
The Digital Campus Zollverein e.V. is a network platform for companies and institutions as well as forward-looking initiatives in the Metropole Ruhr. As an innovation driver, they strengthen digital and innovative competitiveness and promote cooperation and active exchange between companies, institutions, universities and startups. The Digital Campus Zollverein sees itself as a digital real laboratory with supraregional appeal.
Pro Partner
Uniper Hydrogen
Düsseldorf-based Uniper is an international energy company with activities in more than 40 countries. The company and its roughly 7,000 employees make an important contribution to supply security in Europe, particularly in its core markets of Germany, the United Kingdom, Sweden, and the Netherlands. Uniper's operations encompass power generation in Europe, global energy trading, and a broad gas portfolio. Uniper procures gas-including liquefied natural gas (LNG)-and other energy sources on global markets. The company owns and operates gas storage facilities with a total capacity of more than 7 billion cubic meters.
Become Partner