Official welcome of DLR as shareholder of H2UB at HYDROVERSE CONVENTION on June 20, 2023 in Essen, Germany. (From left: Uwe Kerkmann, H2UB CEO, and Prof. Dr. Karsten Lemmer, DLR Executive Board Member.)


The H2UB has a new shareholder: the German Aerospace Center (DLR). DLR contributes with its expertise in hydrogen research, provides research infrastructure and at the same time acts as an innovation partner.

"To establish a green hydrogen economy, many questions still need to be answered. That is why it is important for players from science and industry to cooperate closely. In this way, they can jointly develop marketable technologies and new business concepts," says Prof. Dr. Karsten Lemmer, DLR Executive Board Member for Innovation, Transfer and Research Infrastructure, about the new partnership.
Hydrogen research at DLR
DLR is active in many areas of hydrogen research – from production to use. For example, DLR is researching the production of green hydrogen by solar thermal and photo-electrochemical processes as well as by electrolysis, transport chains and distribution via pipeline, ship or truck, and storage in caverns and tanks. Fuel cells developed by DLR can be used in trains, ships, road vehicles and aircraft.
"We are very excited that DLR, an organization with many years of expertise in research and development, is joining us and opening interesting opportunities for European start-ups in the field of R&D, testing and cooperation. In that way we are jointly making an important contribution to the ramp-up of the hydrogen economy. We look forward to working together with DLR – welcome to the #HYDROVERSE," says Uwe Kerkmann, Managing Director of H2UB.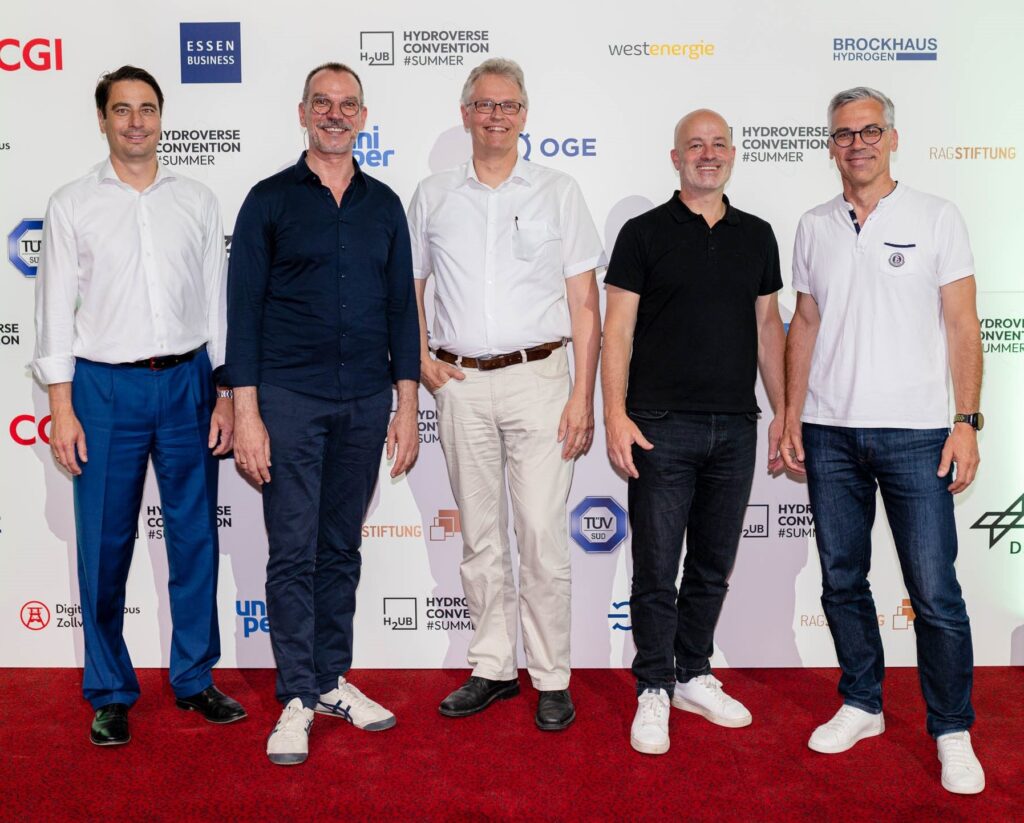 In addition to DLR, Open Grid Europe (OGE), the RAG-Stiftung and TÜV SÜD are shareholders of H2UB. H2UB is a project funded by the Ministry of Economic Affairs, Industry, Climate Action and Energy of the State of North Rhine-Westphalia.